Upcoming 21 August 2019, Austin ISSA Chapter Meeting
Register by August 14, 2019 to avail ISSA member discount !
This presentation will cover a high-level overview of the emerging DevSecOps culture, methodologies, practices, tools and tactics. Furthermore, the DevSecOps presentation will go over high level implementations regarding CI/CD security pipelines and where to implement security tools and why security practitioners need to become more agile through automation.
About Our Speaker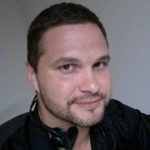 Jose Alvarez is a DevSecOps Evangelist & Enthusiast who has 19 plus years of experience in Information Technology with an Associates of Applied Science in Computer Science & a Bachelors in Cyber Security (Graduated Summa Cum Laude). Jose has worked for 4 years in the newly evolving DevSecOps field. Jose has been educating and promoting best practices and awareness regarding the evolution of DevOps into DevSecOps. Jose Has several certifications including Splunk (multiple), Ansible, YAML, DevSecOps, CompTIA, Fiber Optics & GCP Cloud Security. He has developed new ways of developing Security as Code Pipelines that increase operational tempo as well as security by leveraging DevOps automation tools and lean manufacturing principles. He has developed new workflows that don't interfere with existing pipelines and found new and creative ways to transform security teams from only being a cost center into a savings and possibly a profit center using DevSecOps as a defensive competitive advantage.