Upcoming 17 July 2019, Austin ISSA Chapter Meeting
ISSA Members avail early bird discount. New to Austin ISSA? Send an mail to our membership director for a complimentary code for registration
Microsoft released Windows 10 to the public four years ago and the operating system has evolved rapidly since then. This presentation will provide an overview of several features that have been introduced and how they increase or decrease the operating system attack surface.
Most of the features addressed in this presentation are available in all Windows 10 editions and Windows Server 2016 and 2019. We will especially focus on Containers and the Windows Subsystem for Linux and how these features can help or hinder your security posture.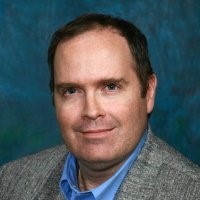 Dan is a consummate computer security professional. He has watched the security field grow over his career and is accomplished in many of the facets of security today. As a US Air Force Officer in the early 1990s, he helped develop the technologies and techniques for offensive and defensive information warfare. Dan has long proposed that you cannot adequately secure something unless you know how to attack it. He has developed penetration testing tools; researched and developed host and network-based intrusion detection systems, tested the efficacy of security products, architected next generation security products, and mentored security development teams. Dan's primary objective is to develop advanced security products to stop the threats of today and mitigate the threats of tomorrow..