Upcoming 15 May 2019 Chapter Meeting
Click here to Register today !
Symantec's Internet Security Threat Report (ISTR) 2019, Vol. 24 has been released! If you're not familiar with the report, it's a crown jewel of intelligence Symantec publishes each year, which provides an overview and analysis of the year in global threat activity. The report is based on intel from the world's largest civilian threat network, including 123 million sensors which record thousands of threat events per second from 157 countries and block 142 million threats daily. The 2019 Internet Security Threat Report takes a deep dive into the latest trends in cyber security attacks, including:
Formjacking: The Breakthrough Threat of 2018
Living Off the Land Attacks and Supply Chain Weaknesses are Here to Stay
Cryptojacking Down, But Certainly Not Out
Cloud Security is Organizations' Achilles Heel
IoT in the Crosshairs of Cyber Criminals and Attack Groups
About our Speaker for May 2019
Scott Parker, CISSP, CISM, SCS Sr Principal Systems Engineer ISSA Distinguished Fellow Symantec Corporation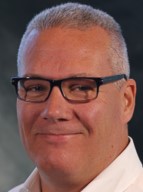 Scott has been with Symantec for 20 years and is an Information Systems Security Association Distinguished Fellow with over 30 years of tactical and strategic information security experience across multiple control points – data centers, endpoints, and gateways with a focus on threat protection, information protection, cyber security services and security analytics.