Experts Teaching Experts: Cyber Incident Response Preparation and Training
Abstract: This 2-hour course is an introduction to establishing an effective incident response plan and developing an effective incident response team.
NOTE: These classes occur just prior to and after the January Chapter Meeting at the same location.
Register Here
March 20 Incident Response class (Morning)
March 20 Incident Response class (Afternoon)
Textbook included with registration – Incident Response: A strategic guide to handling system and network security breaches. Authors: E. Eugene Schultz and Russell Shumway.
Cybersecurity Incident Management and Response Guide. FEMA
Blue Team Handbook: Incident Response Edition: A condensed field guide for the Cyber Security Incident Responder. Author: Don Murdoch GSE
Agenda
– Why do you need Incident Response?
– Prerequisites for establishing a Cyber Incident Response Capability.
– Risk analysis and Incident Response
– The 6 Stage Methodology for Incident Response
– Writing and Incident Response Plan
– Forming and Managing an Incident Response Team
– Ongoing training and exercises
– Enabling Forensics as you deal with an incident
Instructor: Vern Williams MSIS CISSP CISA ISSEP CBCP Distinguished Fellow ISSA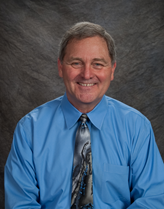 Experienced leader and security professional who has over 20 years of demonstrated performance in the IT and security arena, 20 years driving nuclear submarines for the US Navy and qualified as a Navy Nuclear Engineer. Graduated from the US Naval Academy with a degree in Physics: Oceanography and before retiring obtained a Master's of Science in Information Systems followed by teaching at the master's level at Hawaii Pacific University and undergrad level at the Naval Academy. A strong supporter of security education through conferences, starting the Texas Regional Infrastructure Security Conference in 2005, and as lead instructor and initiator of a CISSP class at Austin Community College for nearly 20 years. Active in volunteer leadership as Director of Operations for ISSA International, Chapter President of the Capitol of Texas ISSA chapter, Chair of the local ASIS chapter and Director of Membership for the Austin InfraGard chapter.
Frequent speaker for local ISSA chapters, Keynote for the ISA Bluebonnet conference and many other speaking and teaching events including RSA, Department of Veterans Affairs, SANS, ISACA, IIA, InfraGard and a founder and Steering Committee member for the first annual ISO27000, Summit of the Americas. He is currently serving as the Dell EMC Chief Federal Cybersecurity Architect.